The earliest known softball game was played in Chicago, Illinois on Thanksgiving Day, 1887. It took place at the Farragut Boat Club at a gathering to hear the outcome of the Yale University and Harvard University football game. When the score was announced and bets were settled, a Yale alumnus threw a boxing glove at a Harvard supporter. The other person grabbed a stick and swung at it. George Hancock called out "Play ball!" and the game began, with the boxing glove tightened into a ball, a broom handle serving as a bat. This first contest ended with a score of 41-40. The ball, being soft, was fielded barehanded.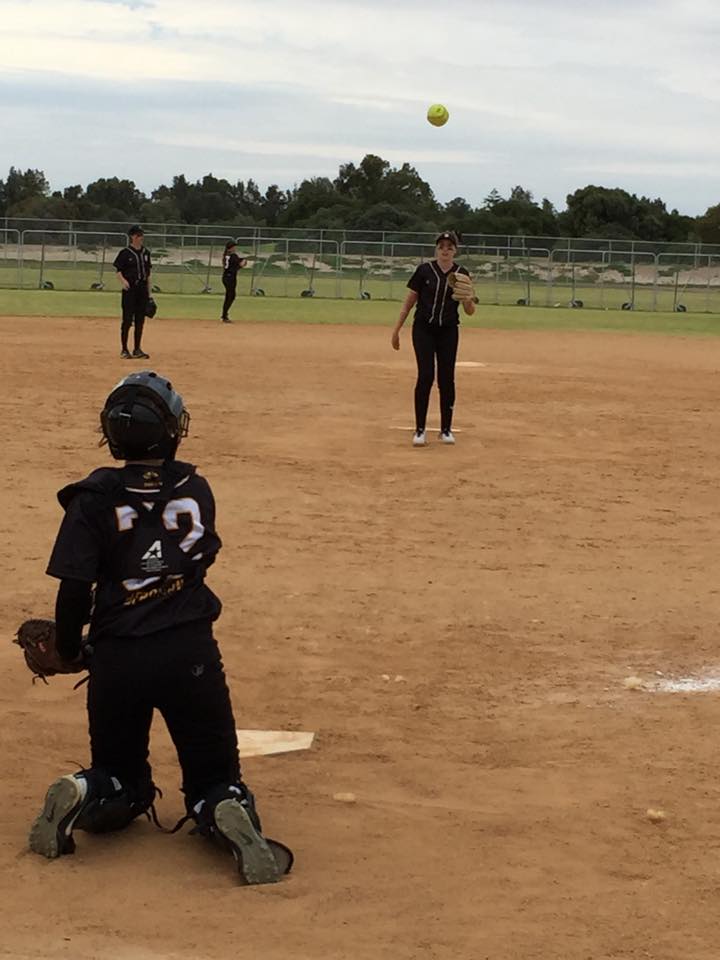 George Hancock is credited as the game's inventor for his development of ball and an undersized bat in the next week. The Farragut Club soon set rules for the game, which spread quickly to outsiders. Envisioned as a way for baseball players to maintain their skills during the winter, the sport was called "Indoor Baseball". Under the name of "Indoor-Outdoor", the game moved outside in the next year, and the first rules were published in 1889.
Australia's softball history began in 1939 when Gordon Young, Director of Physical Education in NSW, began to promote the game in schools and colleges. In 1942, during World War II, US army sergeant William Duvernet organised softball as a recreation for US nurses stationed in Victoria. Another American, Mack Gilley, introduced the game to Queensland in 1946. Australia's first inter-state championship was played in Brisbane in 1947 and was won by Victoria. The second national championship was held in Melbourne two years later.
It was at this championship that the Australian Softball Federation was formed with Queensland, Victoria, South Australia and New South Wales being the founding members. The other States of Australia have since joined. Eight Australian Championships are now conducted each year - Women's, Men's, Under 23 Women and Men, Under 19 Women and Men, and Under 16 Girls and Boys. Softball has been a major sport in the schools program for some time now and it is estimated that more than 250,000 children play the game each year.