All  fixtures can be found at the Perth Softball Leagues website
Its recommended to use an App called TeamStuff to manage your players availability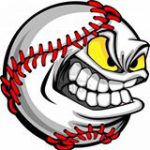 Team Stuff App
Its recommended to use an App called TeamStuff to manage your players availability.
This app is available on both the iTunes App store and Google Play for Android.
Game Day App
PSL also have an app available to follow your fixtures.
Will require you to create a new login. Not the same as your SportsTG registration login, but you can set it to the same details.