Softball Australia, in collaboration with Member States and Territories, have recently developed a National Participation Plan for the next three years with a clear purpose to arrest the decline and grow junior membership in Australian softball.

We're asking for your assistance in completing the survey as well as sharing amongst your members in your own Clubs and Associations.

The information you and your communities provide as a member of softball in 2020/21 will significantly influence the direction that grassroots softball takes to address the decline in membership that has occurred over the past two decades.

Through our partners at SONIQ we are pleased to offer every responder to the survey the chance to win a 55" SONIQ Smart TV upon completion of this survey, just enter your email address at the end to enter the draw.

The survey can be completed by clicking 'Start Survey' below.

Feel free to pass this email on to your Club and Association peers, or provide the direct link to your community via social media channels, the direct link is available here: https://www.surveymonkey.com/r/2021softballmembersurvey.

Thanks for your support and we look forward to seeing you at a diamond soon!
PSL Summer – U12 Expressions of Interest
PSL Summer – U12 Expressions of Interest
Softball WA is looking to welcome back U12's to the Junior Pathway.  This age group is vital to growing participation at grass roots.  The skill level, game sense, and fundamentals of softball is imperative for our future ball players to reach their full potential and aspire to represent WA from U14's and upwards.
Softball Division Windup Sun 29th March
To be held @ Kingsway Football and Sporting Club
BYO nibblies, drinks at bar prices
Presentation of player milestone and team awards
Lets make it a fun afternoon
More details @ https://www.facebook.com/events/288306795466906/
Carine Cats Softball
As the end of the season approaches, you might be thinking about and making plans for next season. We're hoping you might think about Little League Softball.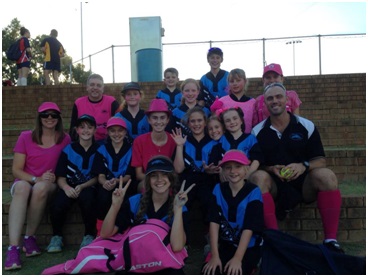 Did you know:
Softball is not just for girls, but boys can also play.
Softball is not just for skilled players – there are teams for all levels of ability.
Little League Softball has three age groups – U11, U13 and U15. This year there were only 4 teams (and not enough players for U11's), so U13's started the season playing machine pitch and progressed to pitching in the second half of the season. Hopefully next year we can get enough players to have some U11 teams.
Softball is not just for older girls – this season, there were players as young as 7 and they were all able to hit the ball and play.
Little League softball is played at 5.00pm on Friday nights at the State Softball Centre in Mirrabooka. Games go for 1.5 hours. Please feel free to come down and watch us play this Friday or next and see how the game is played and how much fun the kids have (there is no fee to come and watch, andPremier League is on right after Little League). With Friday night games, you can still play teeball on Saturdays.
Softball can also be played over Winter – it is called Winter Ball. Carine Cats are currently looking for players of all ages (adults too, so if you are interested, contact the softball registrar or check the website for more information).
Coaches are available and would love to come to one of your team's final training sessions (during, before or after – whatever will suit your team best) and let kids have a go at hitting with the machine. For most kids they are worried that they won't be able to hit the ball and get embarrassed – most surprise themselves! If you would like to arrange something, please call Ryan (0439 813 674).
We will also be around after the closing ceremony if you'd like to come and try or watch some of our littler kids in action.
PINKFORZOE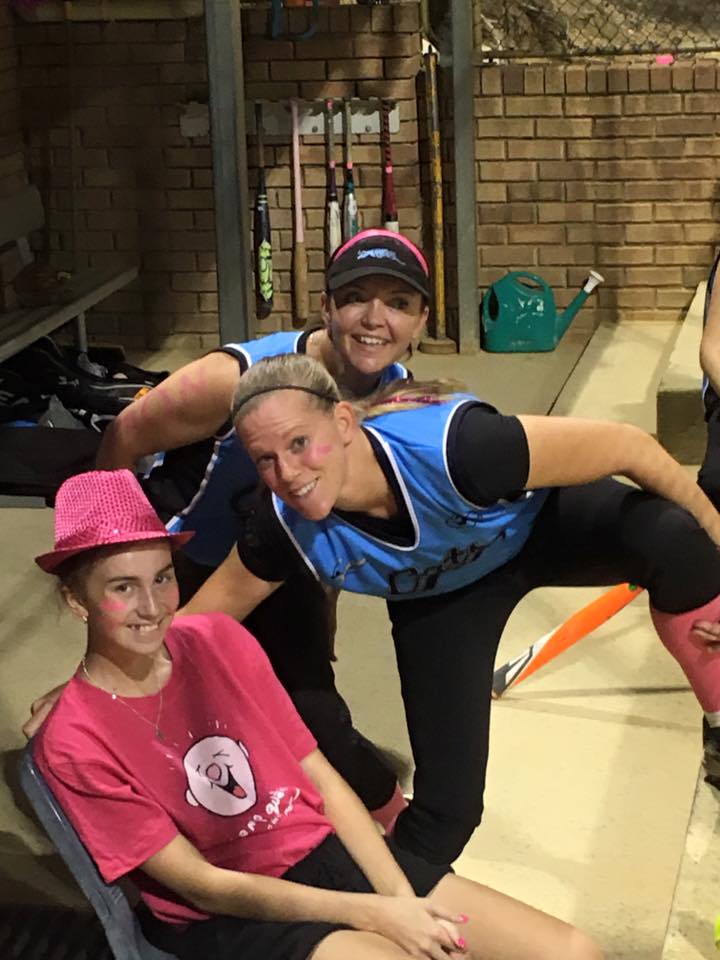 Head Coach Donna Powell, Club Import Saskia Kosterink with Zoe Hoy Poy
Loving the PINK!
Carine Cats Softballer heading to Utah State Scholarship
Congratulations to Allanah, we at Carine Cats Ball Club Inc are extremely proud of your hard work and dedication supported by two wonderful parents
Allanah, you give our young players coming through the ranks such optimism. Valé
Welcome Allanah Alvarado to the Aggie softball family!
Allanah joins us from Hillarys, Western Australia!
While Aussie high schools don't sponsor sports, she played with the Carine Cats Softball club, winning two state titles.
She has also played on the Australian Junior National team.
Welcome to Utah State, Allanah!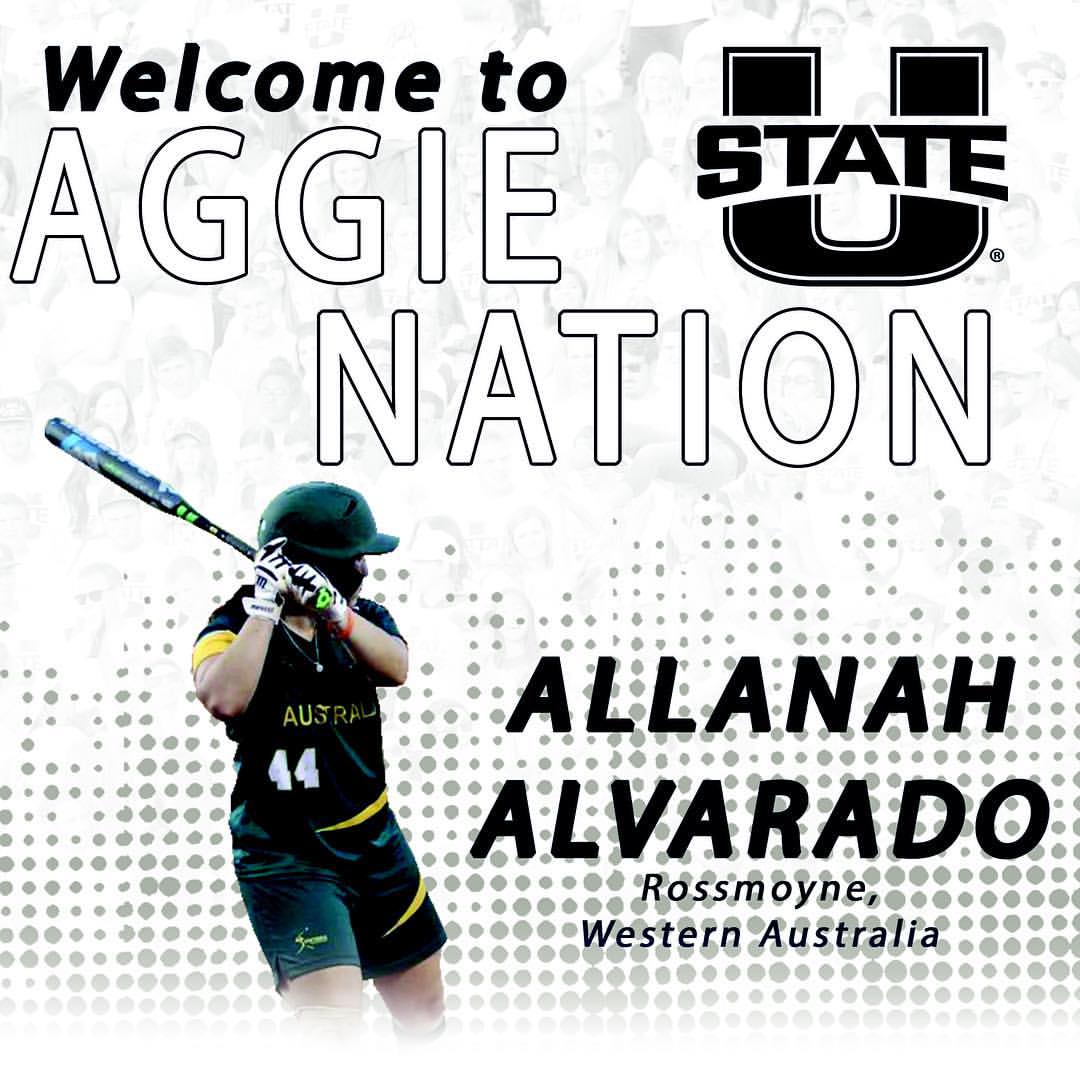 Perth Allstars Tryouts
PERTH ALLSTARS
Division of S.E.A.Y.B & S.T. (south east Asian Youth Baseball & Softball Tournament)
Postal Address: 4 Linville Street, Falcon WA 6210
Mobile : 0400708461
Email: perthallstars@bigpond.com.au
$15.00 registration fee to be paid on the 13th November at try-outs. This is Non-Refundable.
Photocopy of Birth certificate or Passport to accompany registration.
BASEBALL & SOFTBALL TRY-OUTS
BANGKOK – 22nd-27TH MARCH 2016
DATES: FRIDAY 13TH/20TH/27th NOVEMBER 2015
TIME: 4.30PM FOR REGISTRATIONS 5PM START
VENUE: BRAVES BASEBALL CLUB (MELVILLE)
WINNACOTT RESERVE
WINACOTT STREET, WILLAGEE
AGE GROUPS
BASEBALL:
UNDER 13 BY APRIL 1ST 2016
UNDER 15 BY APRIL 1ST 2016
UNDER 19 BY APRIL 1ST 2016
 SOFTBALL:
UNDER 15 BY 1ST JANUARY 2016
UNDER 19 BY 1ST JANUARY 2016
Attendance at ALL of the 3 tryout dates is compulsory to be considered for selection. For participants living in Geraldton or North of their 1 attendance are compulsory.
PLAYERS WHO HAVE BEEN SELECTED FOR THE 2016 STATE TEAMS ARE INELIGIBLE FOR SELECTION IN S.E.A.Y.B.&.S.T.
For further information contact: Caron Nichols on the above information
Premier League Premiers
Our Premier League side needed only 2 of the 3 game final series back in March to take out the premiership this season
Game 1 4 – 3
Game 2 8 – 0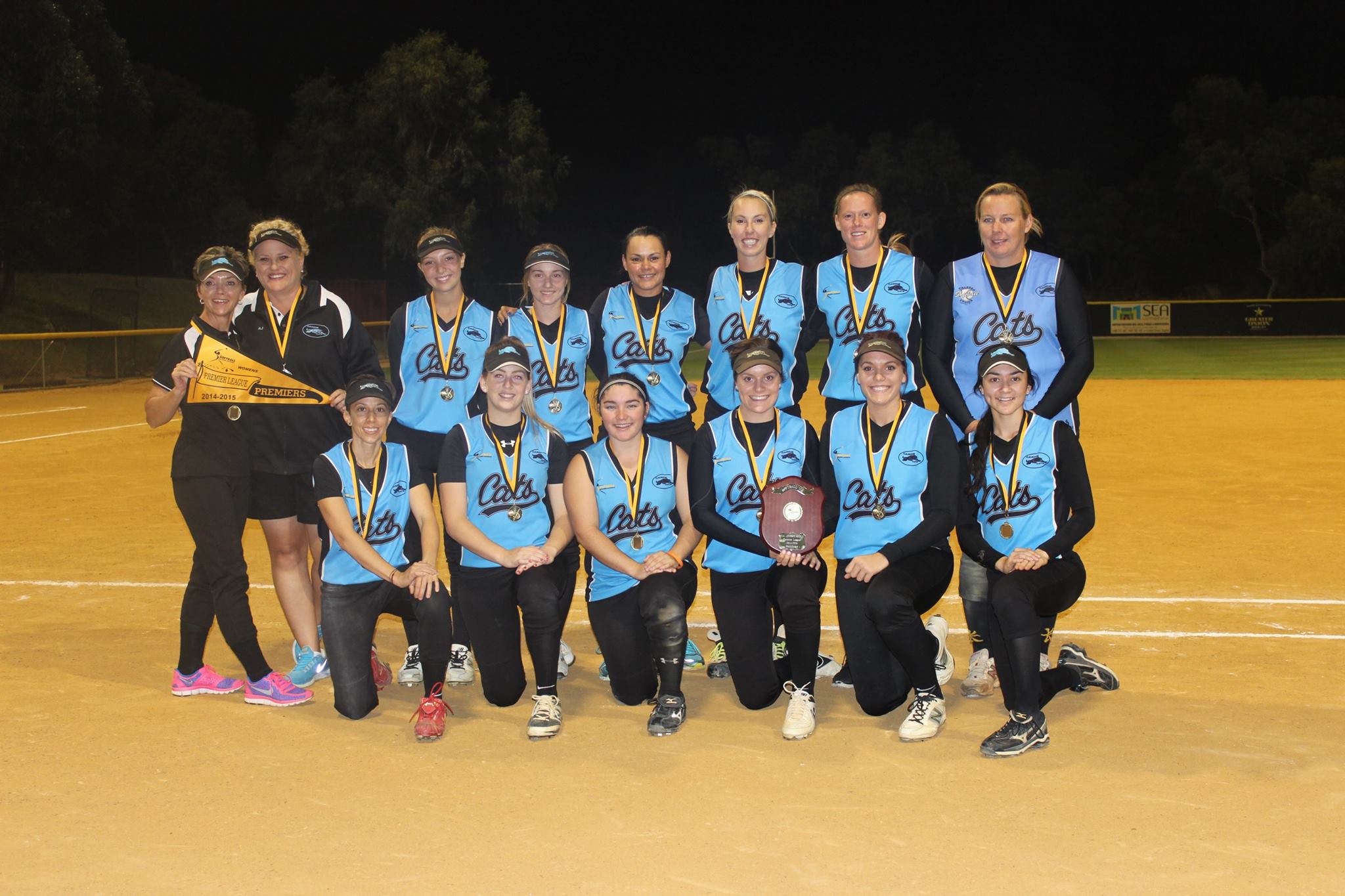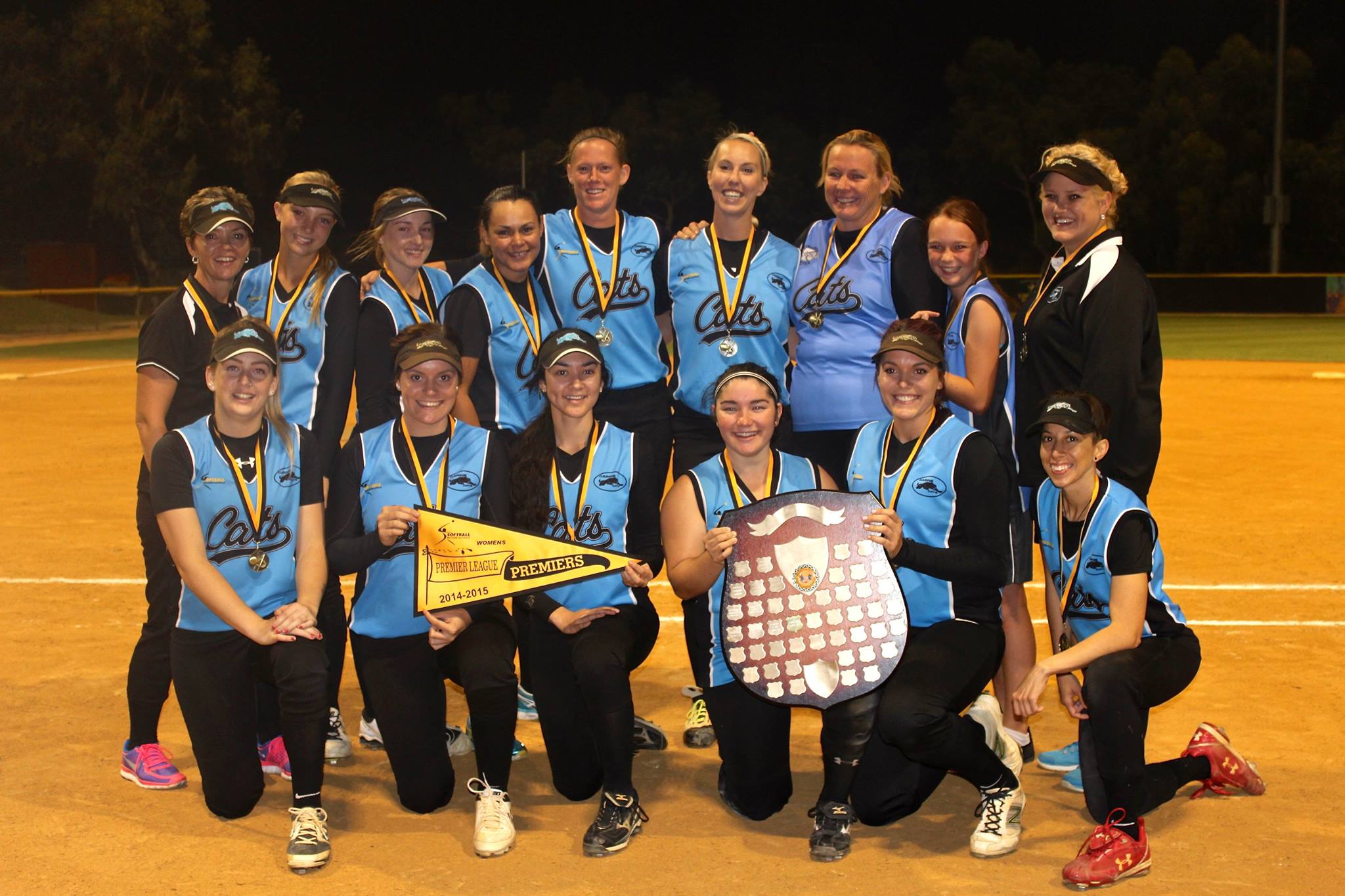 Local Matters @ Grill'd
We've been selected to participate in Local Matters at Grill'd Scarborough this June!
Local Matters is the Grill'd community donation program that sees each Grill'd restaurant donate $500 back into the community every month. The donation is split between 3 local community groups $300 / $100 / $100.
HOW YOU CAN HELP?
We'd love your support in receiving the highest $300 donation! Simply head to Grill'd Scarborough during June, for a burger and pop your Local Matters token in our jar. The group with the most tokens at the end of the month receives the largest donation.
It's a simple (and delicious) way to show your support!
You'll find us on a jar at Grill'd Scarborough, 188 The Esplanade
Scarborough.