Junior State Championships
Softball WA is proud to announce the re-introduction of the Junior State Championships on the March Long-weekend (4th, 5th, and 6th March 2017). Supporting grassroots softball, Softball WA is seeking expressions of interest for boys and girls teams from Affiliated Metropolitan Clubs and Regional Associations in the age groups of Under 13's, Under 15's and Under 17's.
For further information, please see the Junior State Championships Flyer. To express your interest, please advise Registrar, Cheryl Poustie, 0412 883 194, 9447 4914 or Kerry Rispoli on 9448 4662, 0408 484 662.
Nominations have to be in to Softball WA no later than 21 October 2016 so please contact the club asap.
Should you have any specific questions, please phone the Softball WA Office on Ph: 6181 3903 or email donna@softballwa.org.au
Our National Schoolgirl Representatives
CONGRATULATIONS
Very exciting time for Carine Cats Ball Club Inc, five Cats players selected to represent WA in the National Schoolgirls Carnival played in Adelaide SA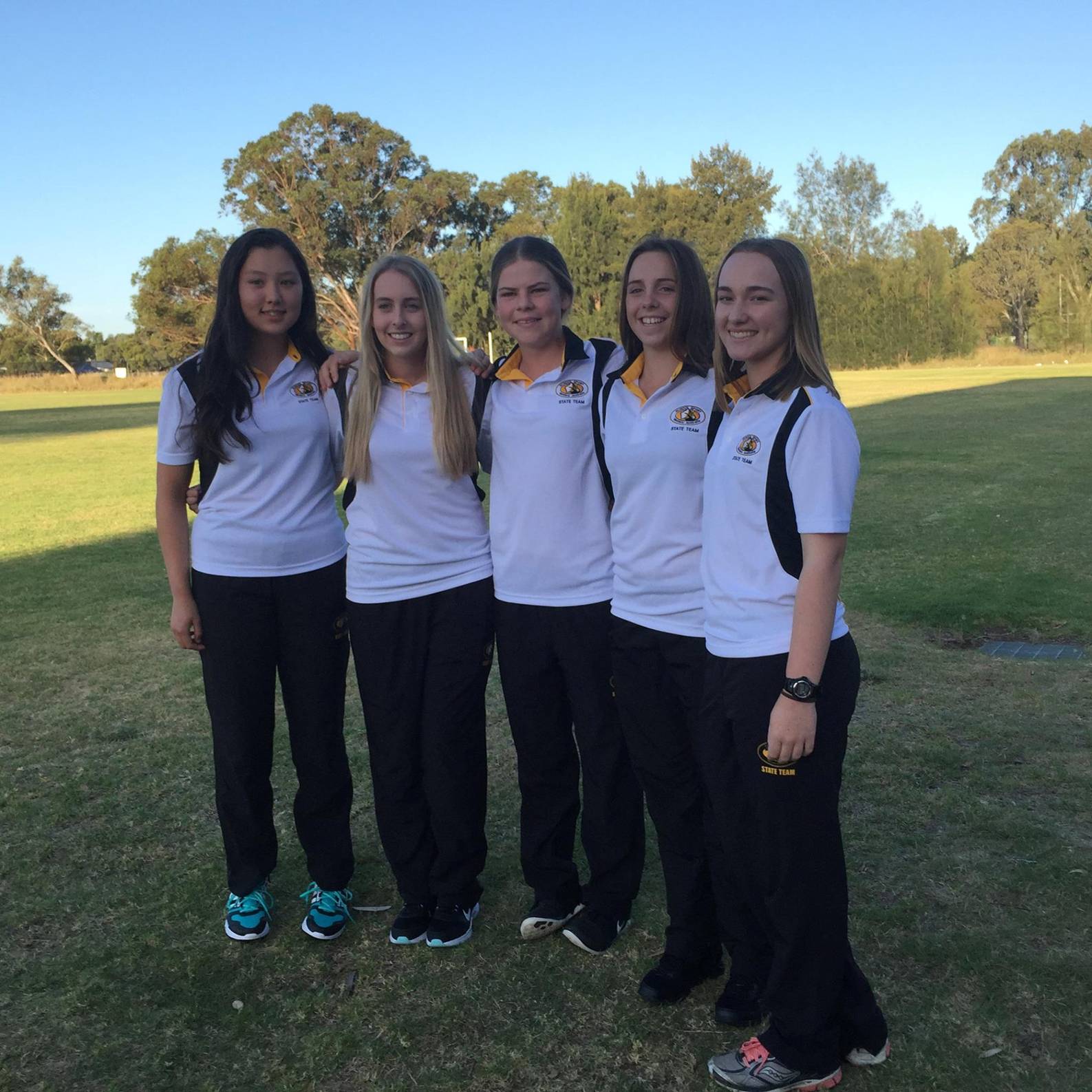 Left to right Amii Lamm: Sami McLaurin: Sami Pooley: Sara Riou: Katelyn Berriman